Adorable Cat Nail Designs for Your Next Manicure
There's no need to be envious of your nail salon manicure anymore – now you can get the look at home with these easy cat nail designs. So whether you're looking for something simple or more intricate, we've got the perfect tutorial. And the best part? These designs are perfect for any occasion, from casual outings to formal events. So get ready to deck out your claws and show off your feline side!
Cute cat nail designs: how to add fun and flair to your manicure
If you're looking for a fun and unique way to show off your personality, then cat nail designs are a perfect choice! There are so many different ways to create these designs, and they can be as simple or complex as you want them to be. You can go with a basic design or add fun details like rhinestones or glitter. The sky is the limit when creating your cat nails!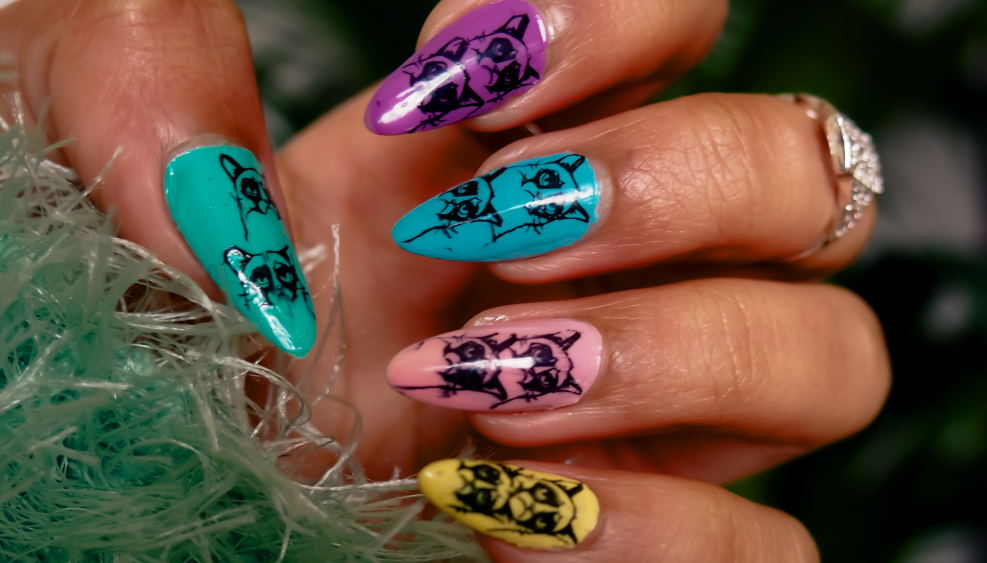 One of the best things about these designs is that they're relatively easy to do yourself. All you need is a little bit of time and patience. Of course, if you're not very good at art, plenty of online tutorials can help you out. But if you're confident, you can try your hand at creating these designs on your own.
To get started, you'll need a few supplies. First, you'll need some polish. You can use any color, but white works great for beginners. You'll also need a base coat and a top coat. These can be purchased at most beauty supply stores. Finally, you'll need some rhinestones or glitter to add some sparkle to your cat nails!
Now that you have all of your supplies, it's time to get started! Begin by painting your nails with the base coat. Once that's dry, apply the polish of your choice. Make sure to apply it evenly so that there are no streaks. After the polish is dry, it's time to add glitter or rhinestones. You can either apply them with a brush or use a toothpick to place them on your nails carefully.
Once you're done, you'll have some beautiful and unique cat nails! Be sure to show them off to your friends and family, and don't forget to take pictures so you can show off your work of art!
Cat kitten paw prints nail art
If you're a fan of all things feline, this cat kitten paw prints nail art tutorial is perfect! Not only are these nails super cute, but they're also really easy to do. All you need is black polish and some white polish for the accent nails. Paint your nails with black polish, and then use a dotting tool to create the paw prints. Add a few white dots to the paw prints to complete the look. So cute and so easy!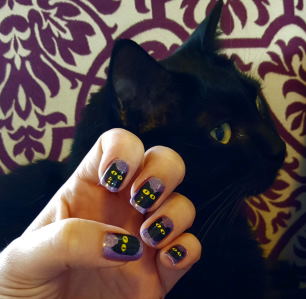 What you'll need:
Black polish
White polish
Dotting tool
Directions:
Paint your nails with black polish. Let dry.
Use a dotting tool to create paw prints on your accent nails.
Add a few white dots on top of the paw prints. Let dry.
Enjoy your cute cat kitten paw print nails!